When planning a funeral, it's important to find the right funeral celebrant to lead the service. Funeral celebrants are trained professionals who work with families to create a personalized and meaningful service that honours the life of the deceased. In this guide, we'll provide tips and considerations for finding the right celebrant for your loved one's funeral.
Consider the Type of Funeral You Want:
When choosing a celebrant, it's important to consider what kind of ceremony you want. A memorial service is often held before or after a burial or cremation and may be more intimate than other types of funerals. A graveside service is held at a cemetery, while a church service may be more traditional or religious in nature.
Look for Experience and Training:
Funeral celebrants must complete a certification program before they can become licensed by the province or territory where they practice. They also receive continuing education training on a regular basis to ensure they are up-to-date on current trends in funerals and memorials. This ensures that your loved one will be remembered in an appropriate way by someone who has been trained in the art of creating meaningful ceremonies for others' lives.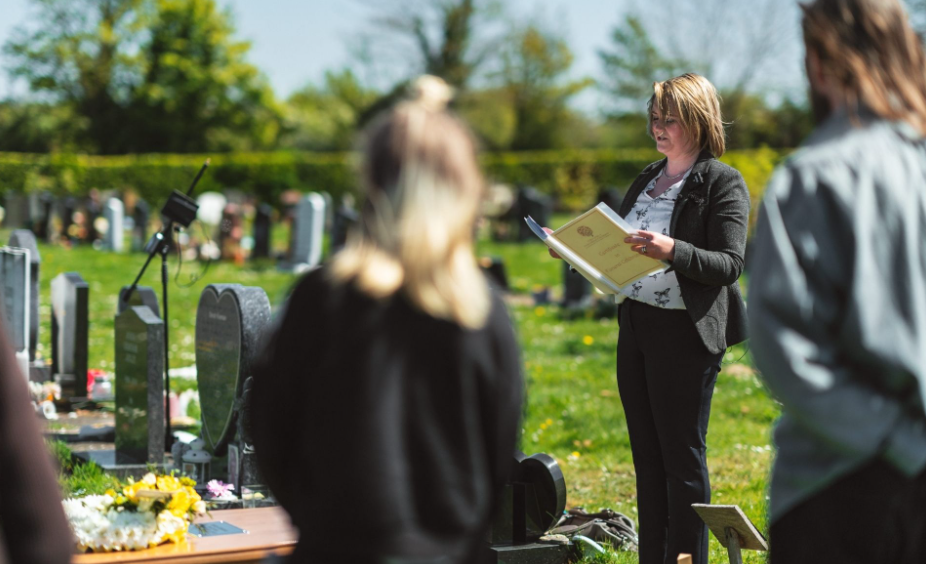 Consider Personality and Communication Style:
Funeral ceremonies are emotional events and it's important that you feel comfortable with your chosen celebrant. Ask yourself if they are someone who will be able to communicate well with you and other family members and friends. Do they have an approachable personality? Are they someone who will listen to your needs? If so, this is someone who may be a good fit for you!
When making an informed decision, ask for references from other families that have used their services before. This will give you an idea of how they operate and if they're able to meet your needs. You also want someone who has experience performing funerals at different venues and can accommodate various religious traditions and customs.
Consider Working with Funeral Directors:
Funeral directors are often able to recommend celebrants they've worked with in the past and trust their judgement when recommending someone new. They may also offer deals on celebrants' services if you book them through their business, so this is another thing to look out for when asking around.
Conclusion:
Choosing the right funeral celebrants is an important part of planning a meaningful and personalized funeral service. By considering the following factors, you can find the right person to lead the service and help you through the grieving process.